A comforting classic pasta sauce.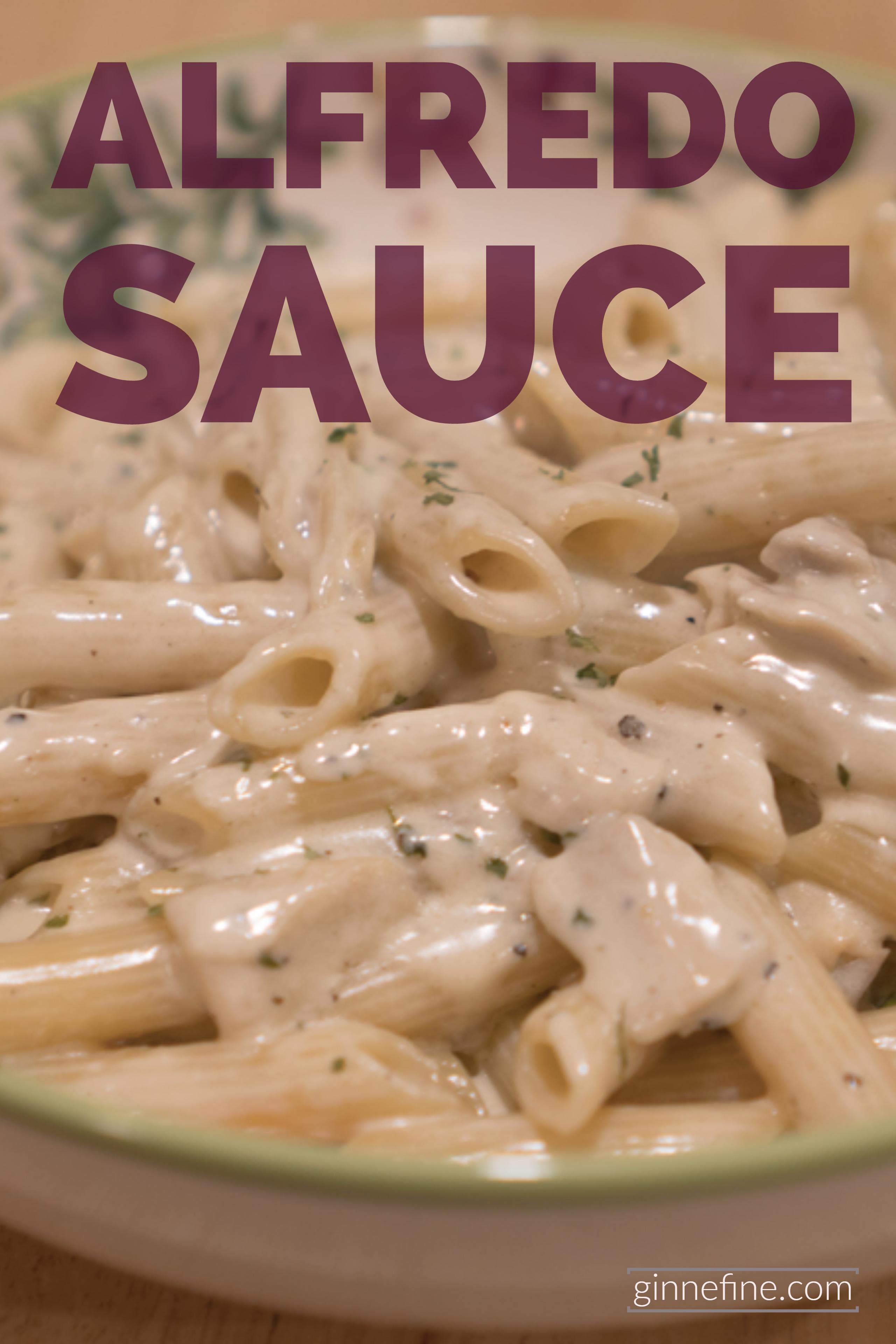 Alfredo Sauce
Pasta alfredo is a creamy and rich staple. This alfredo sauce recipe makes a great starting point for a delicious dinner. With a few ingredients, you can enjoy this classic pasta sauce in no time.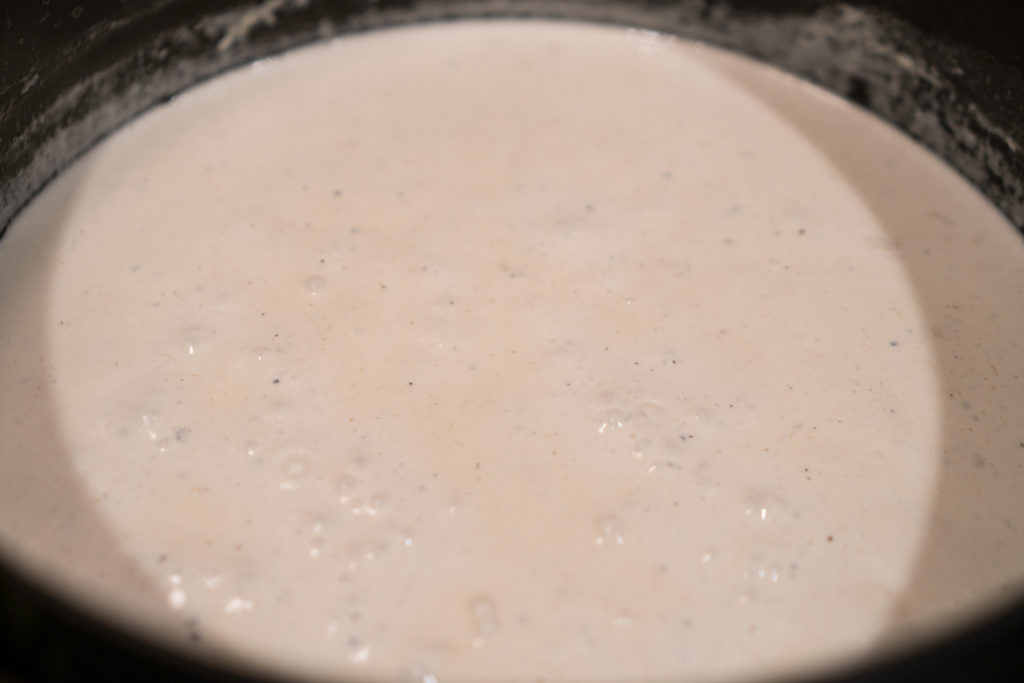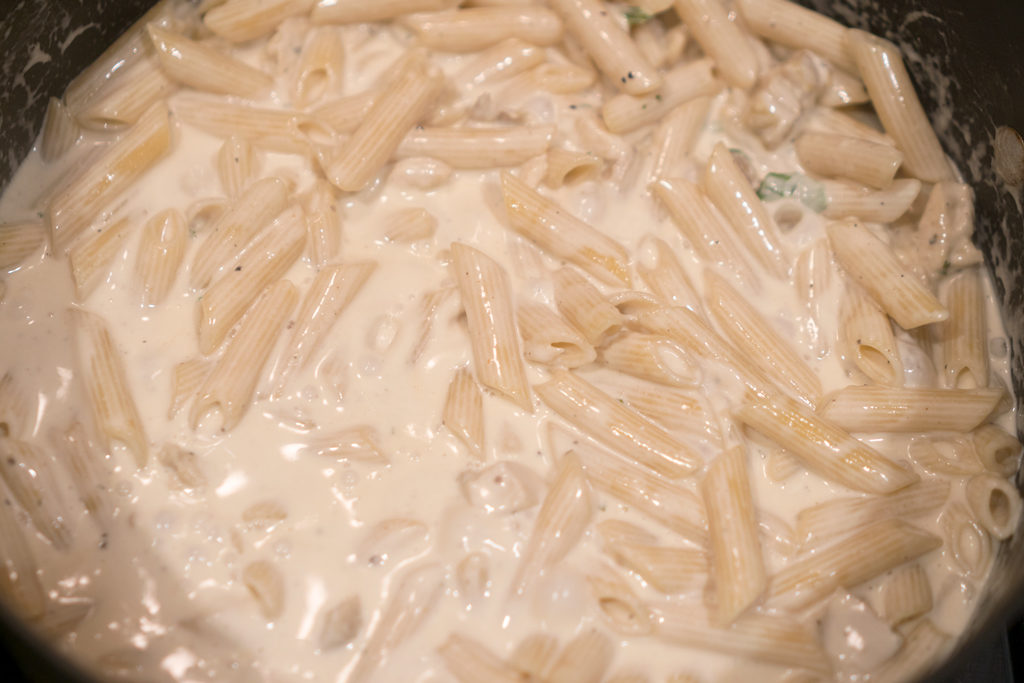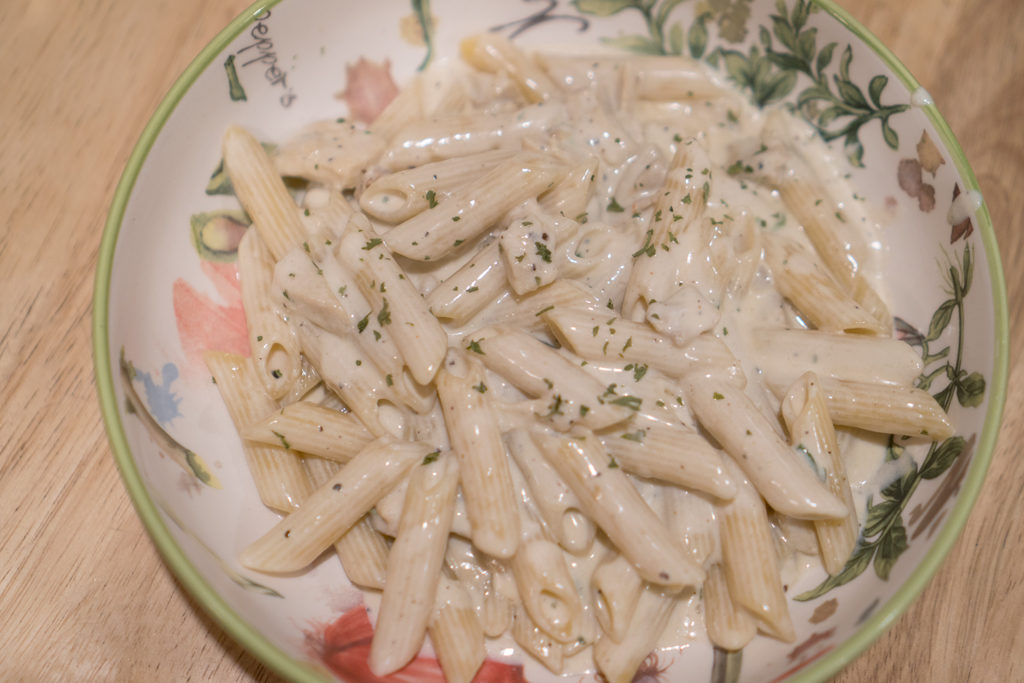 Recommendation: A flat whisk is perfect for whisking up sauces. It allows you to stir up every part of the pan/pot with minimal effort.
Serving Suggestion:
Add your favorite cooked protein when combining pasta with the sauce.
Tips:
If you forget to reserve pasta water, it is ok to use milk instead.
Add parmesan a little at a time while stirring so it melts thoroughly. Temperature is important to avoid lumps.
Add salt after parmesan in mixed in. Parmesan has a decent amount of salt already and you may not need to add much.
A comforting classic pasta sauce.
Ingredients
3 cups heavy cream
½ reserved pasta water
1 ½ cups parmesan cheese (grated)
3 tbsp butter (unsalted)
4 cloves garlic (minced)
Dash nutmeg
Kosher salt, to taste
Cracked black pepper, to taste
Parsley (for garnish)
Instructions
Cook pasta until al dente. Reserve ½ cup of pasta water and set aside.
Melt butter in a large pan, add garlic and sauté until fragrant; 2-3 minutes.
Whisk in heavy cream, nutmeg, and cracked black pepper. Allow mixture to thicken on medium heat, whisking occasionally; 5-6 minutes.
Bring to slow boil and whisk in parmesan cheese a little at a time. If mixture is too thick, use the reserved pasta water as needed.
Reduce heat, toss in cooked pasta and season with kosher salt.
Serve immediately.
© Ginnefine | The Blog
Summary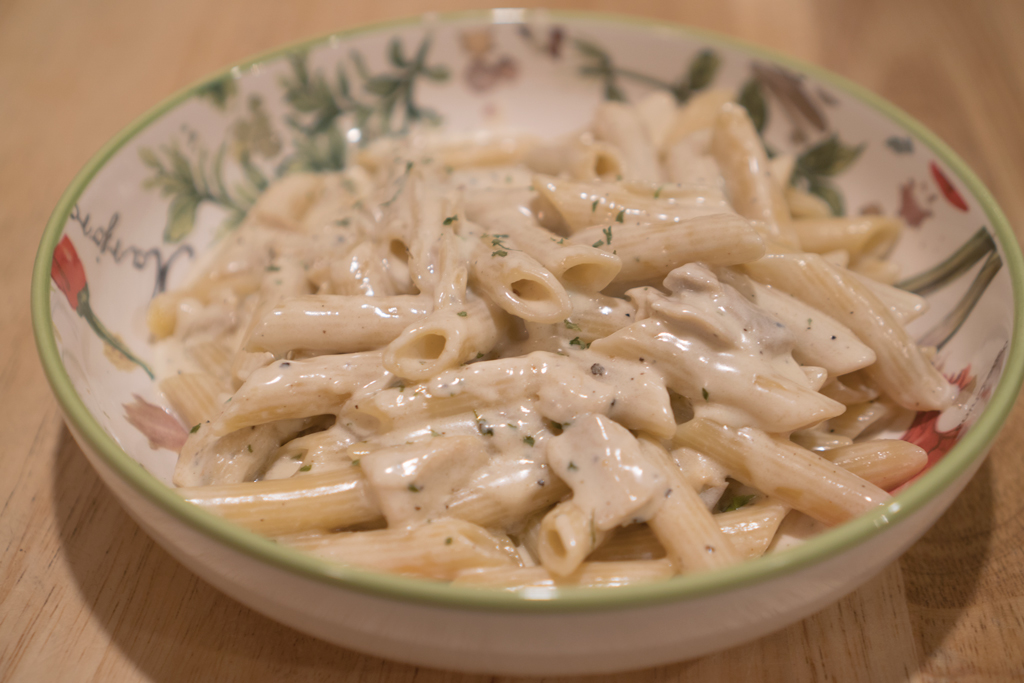 Recipe Name
Author Name
Published On
Preparation Time
Cook Time
Total Time