Disclosure: nuNAAT provided sample products for this review. All sentiments expressed are my own and I was not compensated to give my unbiased opinion.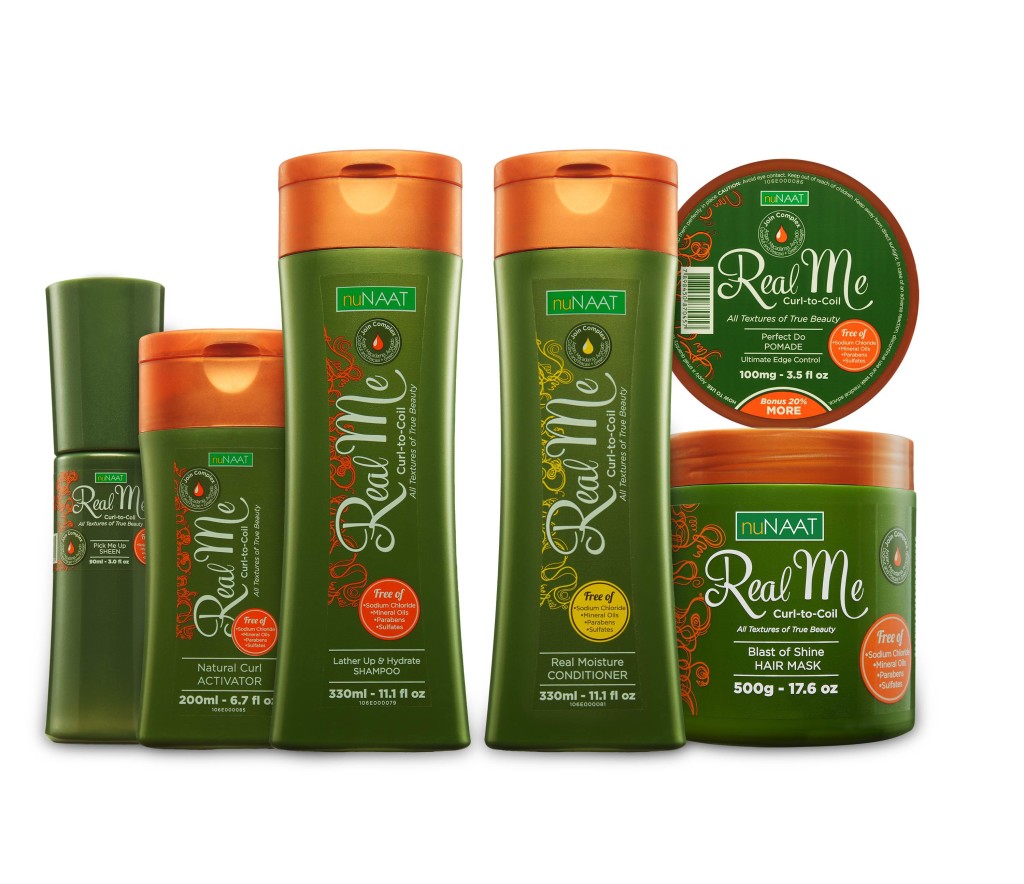 Amazonian ingredients + affordable products = nuNAAT.
As a long time user of nuNAAT* deep conditioners, I was eager to try the Real Me Curl-to-Coil Collection with Join-Complex. My hair is very thick and coarse. The top three areas of concern for me are: hydration, manageability/detangling, and breakage.  Keep in mind, I am natural and often blow-out my hair to stretch it; the shrinkage is major.
BACKGROUND
The Real Me Curl-to-Coil Collection is the solution to dry, unmanageable hair. Developed using our Exclusive Join Complex formula, which is a blend of 5 natural oils extracted from nuts, fruits, and green collagen, it is free of sulfates, parabens, and sodium chloride with no harsh chemicals, which is great news for your hair! Our Join Complex is prepared with natural argan, avocado, coconut, macadamia and pracaxi oils and green collagen, making it ideal for all hair textures, especially those transitioning, those with chemically treated and relaxed hair.
BENEFITS
Exclusive Join Complex formula allows for better water absorption preventing hair breakage.
Heals, softens, enhances shine & permeability.
Maintains hydration for an extended period of time.
Moisturizes & leaves hair silky.
Repairs dry and coarse hair, leaving it shiny and frizz-free.
Ideal for Curly, coily, kinky, relaxed and chemically processed hair textures.
If you want detailed information on each product separately, you can find it here: nuNAAT Real Me Curl-to Coil Collection
MY EXPERIENCE
Lather Up & Hydrate Shampoo
Lathers up instantly on first application. This is rare for sulfate free shampoos where it would repetition to get through product buildup; I always repeat twice in general.  After rinsing, my hair was soft and didn't feel stripped or dry. Also, my hair reverted back with no problem from a blow-out.
Blast of Shine Hair Mask
I usually apply deep conditioners after conditioning but I followed the recommended instructions and applied it after shampooing. My only gripe with it is the consistency. It isn't as thick as I'm used to and feels more like a regular conditioner. On the other hand, it absorbed into my hair well with just enough slip. I do recommend using the shine serum as an additive as a bonus treatment. After rinsing, my hair was tangle-free and very moisturized. The results we so great that I almost forgot to proceed with the Real Moisture Conditioner.
Real Moisture Conditioner
Finishing up with a regular conditioner seemed counterproductive but it actually sealed in the moisture. It also did a good job detangling on the days I used it as a co-wash.
Pick Me Up Sheen
This multi-use serum was my favorite styling product out of the bunch. I used it as both a pre-poo treatment and in tandem with the deep conditioner as directed. The result each time was definitely beneficial. The serum is light and a little goes a long way.
Natural Curl Activator
I used this to lay down my edges when I wore my hair pulled back. I recommend applying it before wearing a scarf.  Even with the summer humidity, my hair stayed frizz-free.
Perfect Do Pomade
The texture of this pomade is like a styling cream with a solid consistency. I mainly used this during the week as a moisturizer. It isn't greasy and didn't weigh my hair down.
BEFORE
DRY! 😆
AFTER
VERDICT
The Real Me Curl-to-Coil Collection worked well for me. I've been using it for about 2 months now and can say it definitely improved the texture of my hair.  If you have coarse/hard to detangle hair, I highly recommend giving it a try!
To purchase the Real Me Collection visit: The nuNAAT Online Store
There currently is a 5% off online order promotion. Use the code: 'online' at checkout!
*Specifically, the NAAT Treatment Curly Hair Intensive Hair Mask with Cupuaçu & Keratin; which is hands down, my favorite deep conditioner.