Spring is here – or is it? Despite the cool temperature and fluctuating weather, the Spring BIRCHBOX Travel Pack Giveaway is here to kick-start the warmer months. 2 winners will be selected at random to win 1 of 2 Travel Packs filled with assorted goods from BIRCHBOX and myself.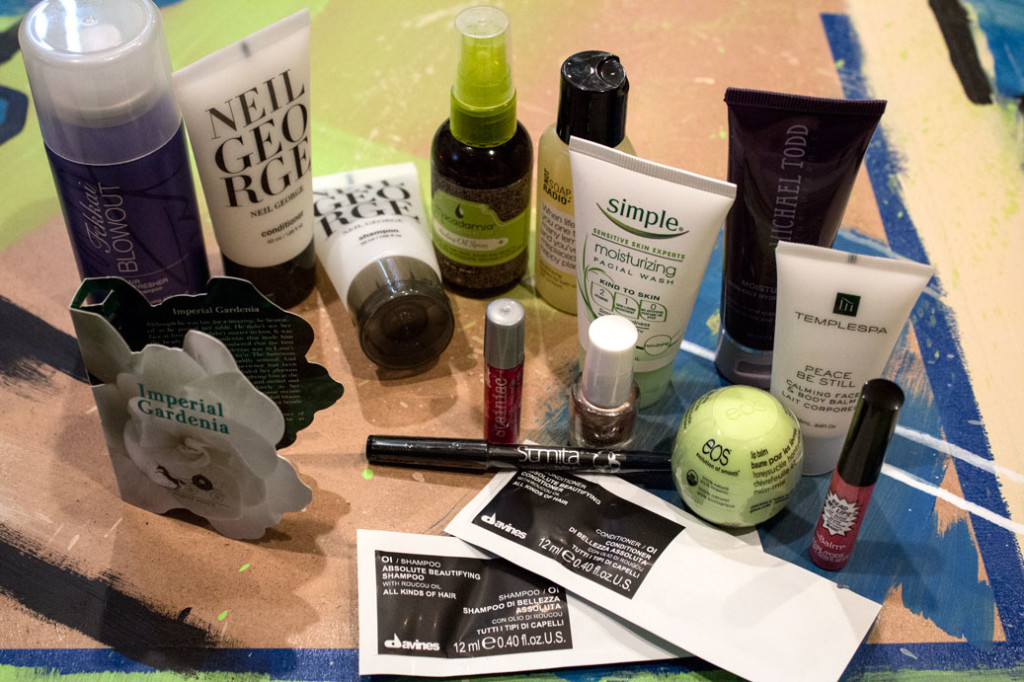 The contest will run from Thursday, March 26 – Friday, April 3 (11:59 EDT).
The following products will be divided among the 2 Travel Packs:
Davines OI Shampoo + Conditioner
Harvey Prince Imperial Gardenia
Michael Todd Moisture Lite Lotion Non-Oily Hydrating Moisturizer
Temple Spa Peace Be Still Calming Face & Body Balm
Jelly Pong Pong GLOW GETTER Highlighter
Sumita Color Contrast Eyeliner
Fekkai Blowout Hair Refresher Dry Shampoo
Not Soap, Radio Body Wash – Joy Inducing
theBalm® cosmetics Read My Lips™ Lip Gloss
Neil George Shampoo + Conditioner
theBalm® cosmetics Stainiac
Simple Moisturizing Facial Wash
Macadamia Professional™ Healing Oil Spray
eos Lip Balm – Honeysuckle Honeydew
Plus special surprise bonuses for both winners!
The winner will be notified directly on Saturday, April 04 at 12 pm (EDT).
Fill out the form below in its entirety to be eligible for the giveaway. One entry per person – duplicates will be disqualified. Feel free to share the giveaway as a lot more coming soon.
This isn't a sponsored giveaway; it's more so the items throughout the year I had no use for and didn't want to waste. Learn more about BIRCHBOX by visiting www.birchbox.com.