First box of 2015!  Only one miss so we're off to a good start.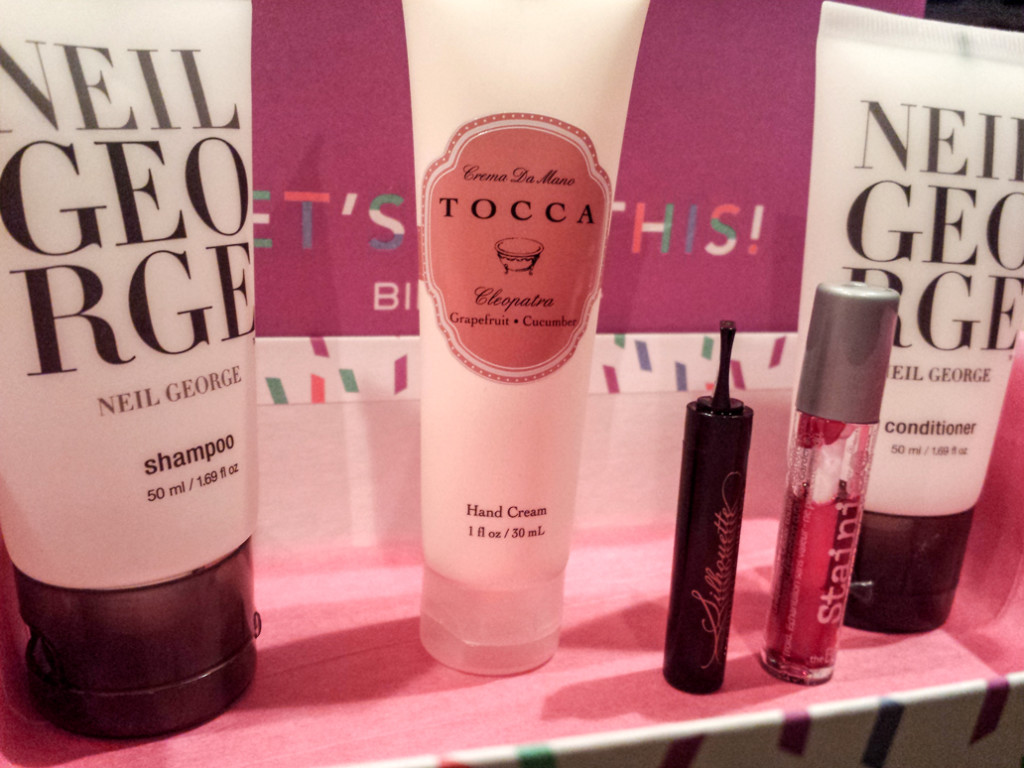 What's in the BOX:
Silhouette by Christian Siriano Eau de Parfum (full size 50 mL $68) – This is definitely a nighttime scent. Even though it doesn't fall under my affinity for citrus/fruity notes, it still smells good. It it's annoyingly overpowering like some other warm fragrances and there are notes of berries and citrus. The vial itself is really nice, rather than the standard mini spray, it has a wand applicator.
Neil George Shampoo +Neil George Conditioner  (full size 3.38 oz. $9 each) – I'll give these a try this weekend. Apparently, they are full of antioxidants and I noticed they have amla – well Indian Gooseberry extract – in the ingredients so this will be interesting. The pricing is quite affordable for a salon created line. I'll update if the results are that miraculous.
theBalm® cosmetics Stainiac (full size 0.3 fl oz. $17) – Into the bin. Seriously, this looks like Halloween makeup. It is a stain for your lips and cheeks but as bright red as it is I think this would work great for horror makeup. Hmm – maybe I'll giveaway two boxes this year. Hopefully not, due to me getting great samples but then again giveaways are good for YOU!
TOCCA Crema da Mano – Hand Cream (full size 2.0 oz. $10) – Hand cream! Much needed to fight ash season. I received another scent a while back and am still using it. The cream itself lasts a long time, absorbs quickly, isn't greasy and smells even better.