Better box this month!
"Products I don't use will be combined into a GIVEAWAY. Why not? I don't like wasting things, but anyway."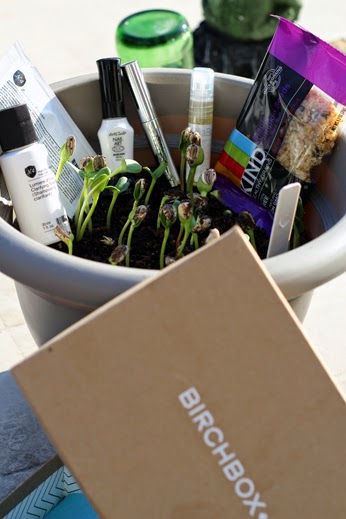 BIRCHBOX
Fav in the BOX: 
Number 4™ | Lumiere d'hiver Reconstructing Masque
(
full size $58
)
Birchbox Breakdown
Situation: Your hair is dry and brittle and you're a few weeks (perhaps a few paychecks) away from a trim. Solution: A super-hydrating leave-in treatment. We're partial to Number 4's™ Lumiere d'hiver Reconstructing Masque because it infuses moisture and protein (the two things that hair needs most!) into strands, leaving our hair soft, shiny, and in far better shape than it was before.
How it Works
Soy protein works to reconstruct and strengthen hair while natural conditioners like shea butter, jojoba seed oil, and sunflower oil nourish and moisturize. Don't forget about the silkiness factor — for that, there's silicone polymer, which smoothes and detangles.
This protein conditioner had a lot of slip to it. I used this as a deep conditioner last week and definitely felt an improvement in my texture. This is something I'd use regularly but NOT for that price.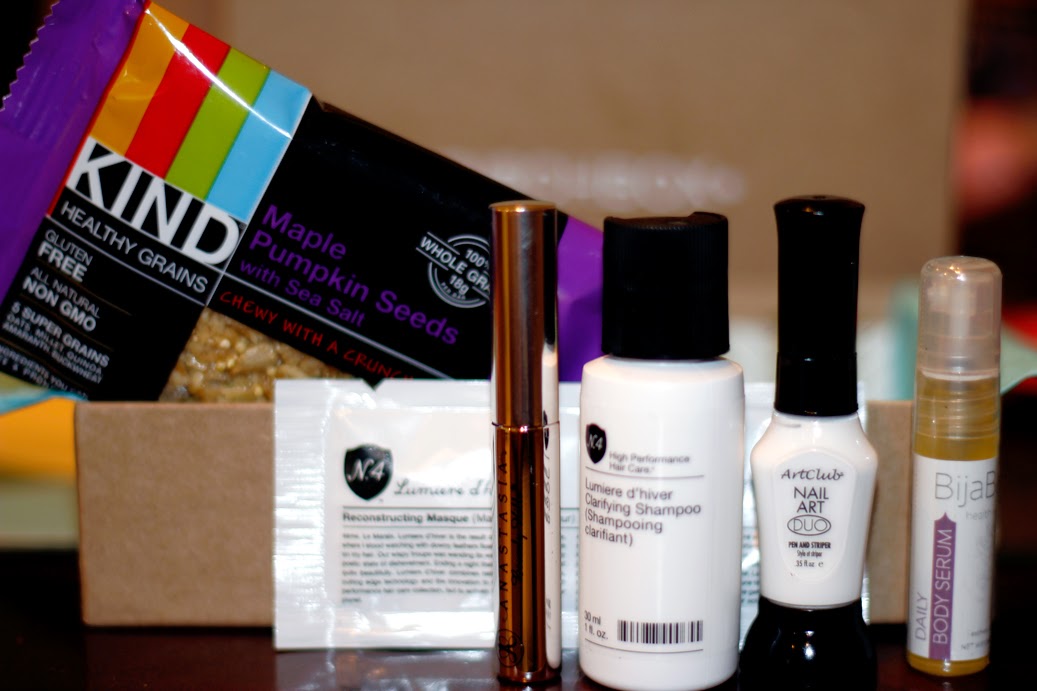 The rest of the BOX:
Anastasia Beverly Hills Clear Brow Gel 

(

full size $22

) – My eyebrows don't run haywire so this will be a give away!

Number 4™ Clarifying Shampoo  (full size $32/8.5 oz

) – I haven't used this yet but the way the conditioner worked, I'll be interested to see if it works as well.

KIND Healthy Grain Bars | Maple Pumpkin Seeds (full size $11.88/15 bars

) – The first food in the box I actually enjoyed. IF you're a fan of granola bars and like you'll you will enjoy this.

Color Club Art Duo Pens ($25

)

 

– This was a cool addition. I wish I would've received the black pen rather than white but either one works for me. I however would not buy this for $25.

BijaBody Daily Body Serum (full size $34

)

 – Body oil! I'm a fan of after shower body oils so this was a plus; I wish the sample was bigger. It smells really good. Only downside is the pricing.

Since I actually used a majority of the innards of the box this is the best so far. Hopefully it stays that way for next month.