First box of the year has finally arrived. I will post my initial reactions and mini reviews/a follow up once I actually use the innards – well if I actually use them. Products I don't use will be combined into a GIVEAWAY. Why not? I don't like wasting things, but anyway.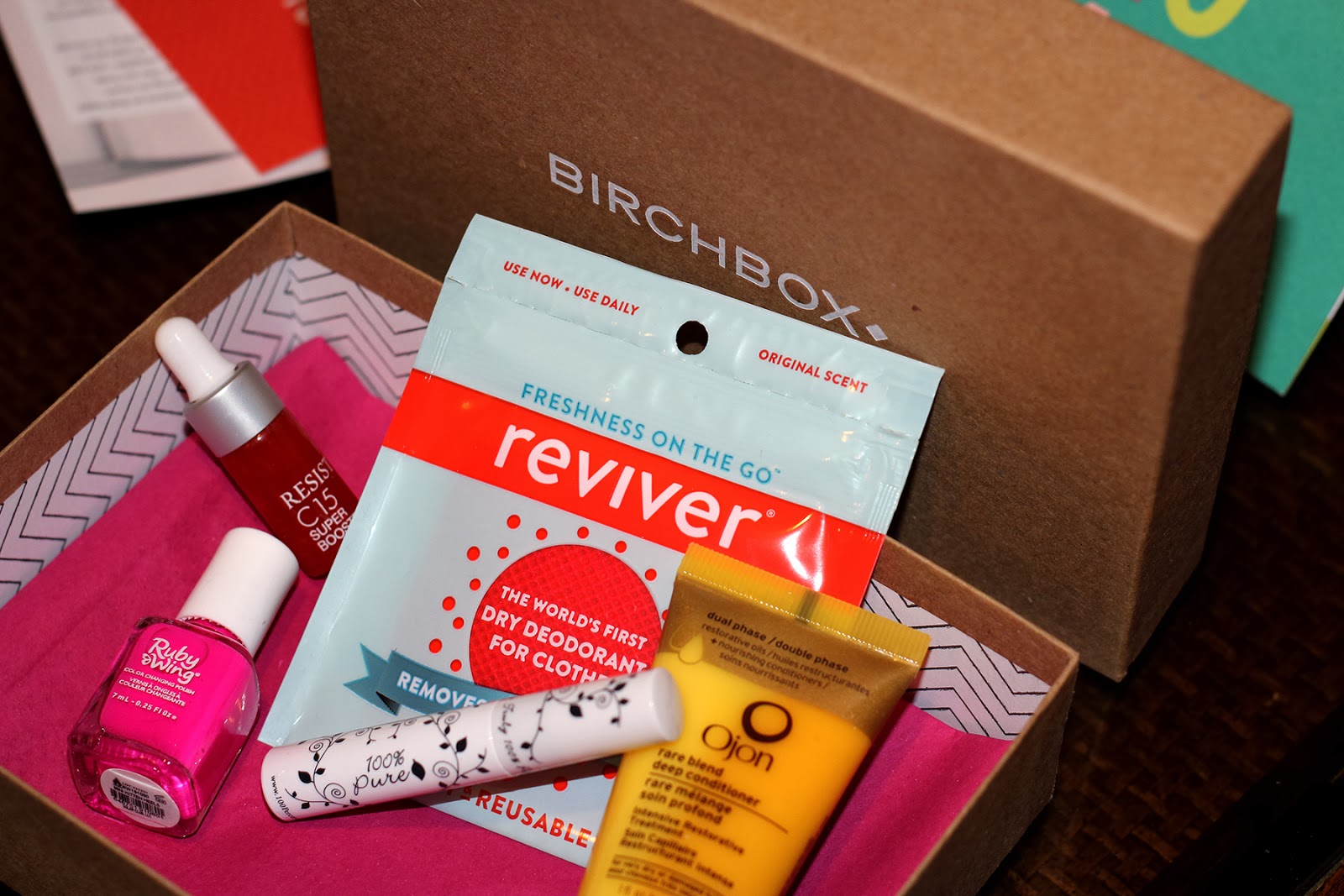 2014 January Birchbox
This is an okay box. I see myself using 4/5 products. Since it was wash day, I actually had the chance to try out the Ojon rare blend Deep Conditioner. It worked very well after my coconut milk mask. The conditioner has two phases, think toothpaste (more info below). It definitely moisturized and sealed my strand's cuticles well. This is something I'd consider buying.
Fav in the BOX: Ojon rare blend™ Deep Conditioner 
(
full size $34
)
Birchbox Breakdown
Formulated with a blend of exotic plant oils, the extra-nourishing formula is designed to restore shine and repair years' worth of damage. After a few uses, your strands will be softer and more manageable—which means you can spend less time fussing over your hair.
How it Works
This healing conditioner contains two potent phases: The amber-hued cream restoratives health and shine with blend of 7 rare oils including antioxidant rich Ojon™ Oil, African shea, Brazilian muru muru, and Indian kokum butters. Next, the ivory-colored cream moisturizes dry strands with deeply penetrating plant-derived conditioners.
The rest of the BOX:
100% Pure Fruit Pigmented Mascara (full size $18) – Great idea in theory BUT I don't wear makeup! Most likely will be a giveaway.
Reviver Dry Deodorant Swipes for Clothes (full size $17.99/pack of 6) – This sounds cool, you just swipe it on your funky clothes and/or hair to rid odors and you can use it multiple times. Being that it's Winter, this is something that makes sense for Summer use.
Paula's Choice RESIST C15 Super Booster (full size $45)- I love Vitamin C serums, they work great on dark spots and overall smoothing your skin. I make my own but will give this a try when I run out.
Ruby Wing Color Changing Nail Polish

 (

full size $10

)

 

– If only this color were more…neutral? haha I would get HOT pink [Mini Kitten Heels]. I'll still give it a try in the warmer weather since it changes color per UV rays – this in particular turns red. This is also non-toxic and vegan.
All in all, this wasn't a bad first box for the year.