The Right of Way Series
So, the Right of Way was accepted for The Delaplaine's 2011 Annual Juried Exhibit from June 4 – July 24 in the Kline and F&M Galleries. I submitted the full series of three but the last two were chosen – no probs as long as I'm in! Not that I expected it – since the series tells a story – BUT even professors/peers had said those two were the strongest, so maybe they were right. From exhibit to exhibit for the Right of Way series – minus one panel. The series was at MU's Ballston Center for the longest (one year ago this Summer). If you get the chance to check them out do so, if not online viewing will be accepted.


I don't think I had ever posted these but this series is based on a car accident in three sequences: the night, the crash, and the aftermath.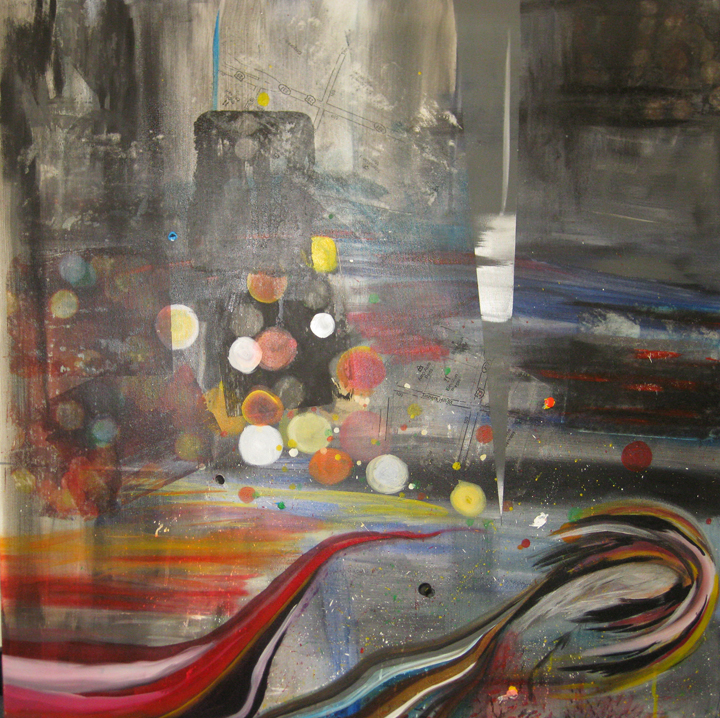 Right of Way 1/3 – Acrylic on Canvas 48×48
The Night – depicts an evening scene with many diffused lights, maps, etc
Right of Way 2/3 – Acrylic and Mixed Media on Canvas 48×48
The Crash – depicts the light after the dark using broken mirrors, a rear view mirror, and street signs
Right of Way 2/3 – Acrylic and Mixed Media on Canvas 48×48
The Aftermath – shows the series of events to follow the crash a police report, gel electrode pads, more diffused lights and a license plate


These were painted last year during the summer semester of painting. These are the first mixed media abstract pieces that I actually pushed to be more abstract. If it was strictly representational it just wouldn't make sense.









40 S Carroll St |
Frederick, MD 21701