Color Ladder
Decided to use my own work for my background. It's pretty much the negatives of this project, i .e. what I used to paint on. I might change it to the more colorful one but we'll see how that looks.
Still working on the components for the family portrait. Here's some of the canvases so far (not done!)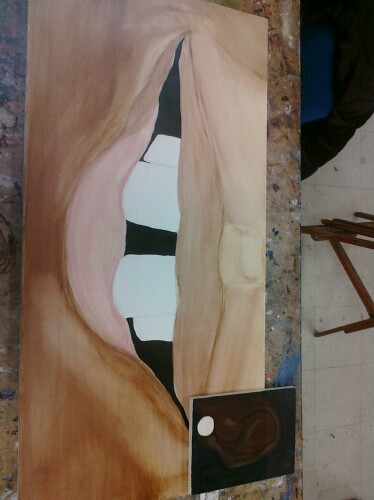 Pieces from the series
Obviously they're not done, I still have a lot of building up layers to do with the acrylic. But there will be 6 in total and I'm thinking this will look a lot better than I anticipated once I finish.