That winter break was really weak! They always seem to fly by anyway. Fortunately that was the LAST winter break of undergrad, time has really went. Aside from not posting I really didn't do too much.
I painted a portrait of my niece in oil…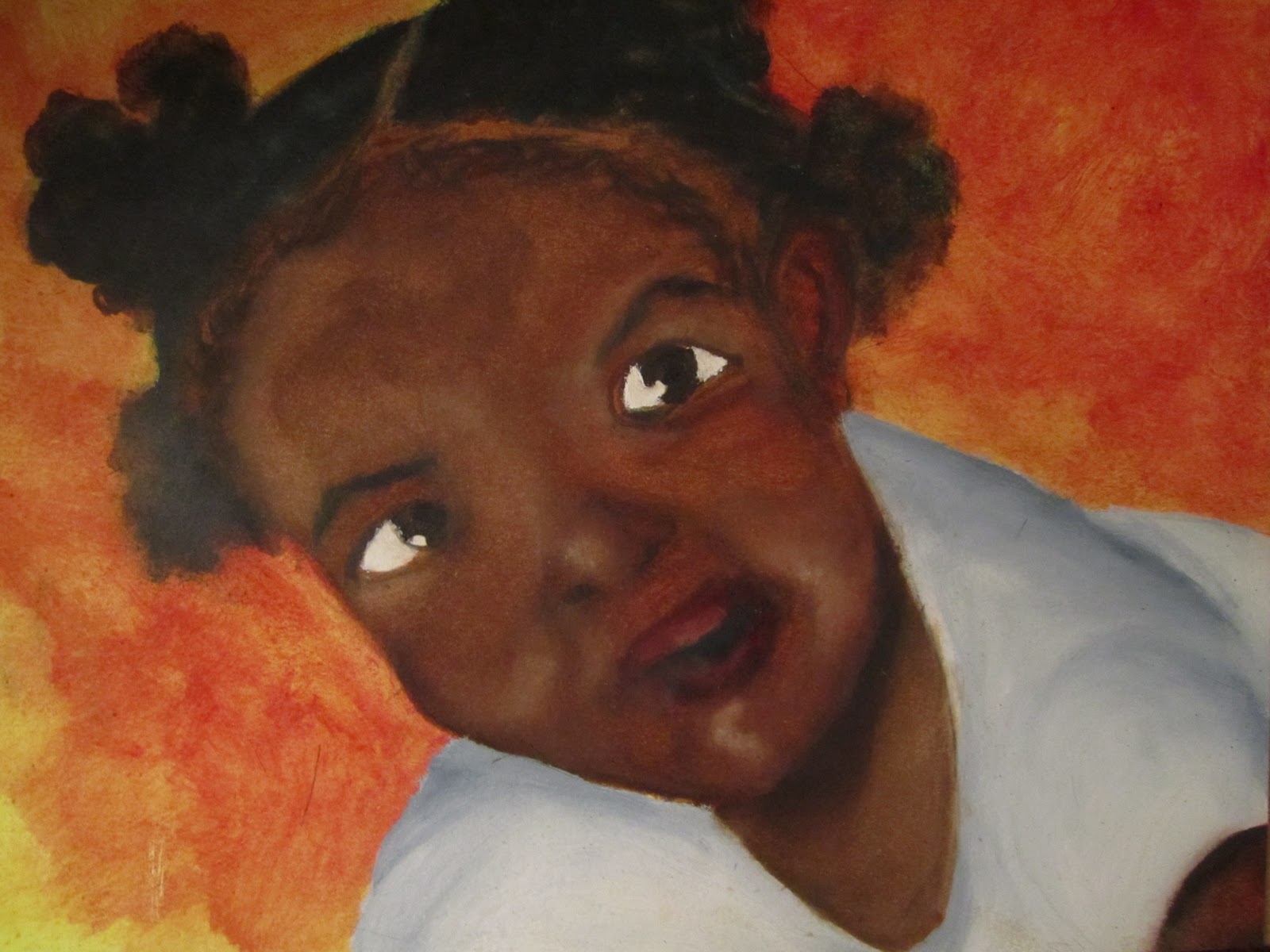 Kam – Oil on canvasboard 9×12
It didn't even take long, IMO oil is too easy! I still have nooo solid concept for painting [class] this semester, I have a couple of ideas but we'll see how it goes and I'll post accordingly. Perhaps more big canvases, I know a series definitely in acrylic, subject matter – I don't know. Most likely I'm thinking portraits, since I hate doing people so much! We'll see how that goes…
Good luck to everyone on their last semester and even if it isn't you'll need it!